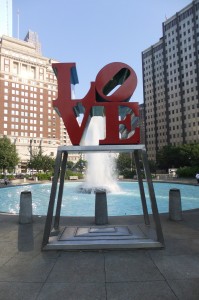 O.k. I'm not arguing out loud with live people. There aren't any available and at school we never talk about such things.
But I AM arguing with a book, teacher's magazines, blog posts and postings on social media. It's time to get back into the mindset of returning to school and I object to the attitude of "All you need is LOVE".
I think the meaning of LOVE is being badly abused.
LOVE isn't a switch the teacher turns on when the school year begins and then turns off on the last day. LOVE doesn't have an expiry date known in advance, otherwise known as the end of the year.
In relationships where LOVE is truly present, participants don't administer tests, grade performance regularly (in numbers) and possibly fail achieving the objective (aka the class). Behavior isn't recorded each time the participants meet in a computer program, as it is in school.
In fact, very often excellent teachers do not make good tutors for their own personal children. That's telling, isn't it?
Objectives. That's the key. Classes are designed, by nature, to achieve certain objectives.
In order to achieve those objectives, a student, any student, needs to feel respected, valued. That his/her abilities are applauded while weaknesses are recognized, addressed and not belittled.
Above all the student needs to trust the teacher. Trust the teacher to be a professional with the knowledge, ability and desire to assist the student on the path to achieving the objectives, receiving suitable support along the way.
The classroom must be a safe place for a student.
There are many demands the teacher must live up to.
LOVE isn't one of them.