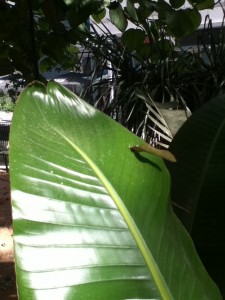 Anyone who reads this blog knows that I actually quite like computers. I'm the kind of girl who gets excited by Adele Raemer's latest post "Actively Teaching Passive" – using Google docs and QR codes to have students work independently is just the kind of issue I want to spend time on.
But at the moment computers are making my life miserable at school. And work overtime at home. To be more precise, it's the computerized Moodle grading system.
First of all, there is its basic "meaness". Going into the "add grades"  section isn't enough for it. When you've finished doing all that is required in THAT section you have to go to another section and CRUSH (actually the literal translation would be "run over", as in car accidents) the grades so that they will appear on everyone else's sites. What's wrong with the simple word "REPLACE"?!!
Then there is it's computer trait of not dealing well with exceptions to the rule. To be fair, the support system did find a solution to how a weird teacher like me who teaches multi aged mixed classrooms can record attendance but the school administration can't see it during pedagogical meetings. In addition, I needed the central support service to discover the awkward way I can check exactly how many lessons a certain student missed (not the normal way). The answer I had gotten before from inside the school was:

"What? You don't record the absences by hand in your diary and then type them in?" 
But today was the LAST straw.
O.K. It can't be "the last straw" because I'm stuck with the system.
I know how to type in the final grades and CRUSH them for processing before our national finals on May 15.
Honestly, I do.
The lovely computer lady at our school says that they weren't there. They all vanished! I have to sit with her and read her the grades tomorrow.
I contacted the central support (they do have a really friendly person there, I am so grateful for that). He said he could see most of them, but not all.
HUH?
I did the same thing for all 10 groups, what is going on?
I never had these problems when I used to hand in a neatly organized piece of paper to the secretary…