Unfortunately, I was unable to attend this week's #ELTchat (lively moderated chats for EFL teachers on Twitter ) on the topic: How We Deal with Passive Learners. 

Fortunately, #ELTchat has awesome volunteers who write summaries for those of us who played hooky and missed the chat (I have  a really good excuse this time, honestly!) Lizzie Pinard's  excellent summary can be found here.
It seems that the distinction between passive learners and introverts was found to be problematic. For me, there is a substantial difference in this respect between adult learners and children.
All the adults I have taught (whether EFL or in courses on EFL for Children with Special Needs for teachers) have not only paid substantial sums to attend the courses but have had to "go the extra mile" in order to take the course. Many had to find sitters for children, others had to work more hours on other days while some students travelled from far away. The EFL learners I taught needed to take my course in order to pass an important test. Everyone had a reason for being in class. In this situation I felt I could clearly tell the difference between introverts and passive learners.
The introverts did not raise their hand, did not want to speak in front of the class and preferred to work on their own during group work. However, I could see their eyes focused intently on me when I was explaining things. They took notes. When I went over answers to questions the class had done on their own, they did not shout out  "Would you accept this answer as well"? But they came to me in the break and at the end of the lesson (or sent me emails) asking if their answer would also be recognized as correct.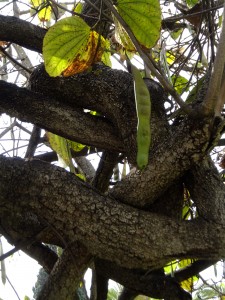 The passive learners did not bother to listen when going over a quiz or task that had been returned, unless correcting it would improve their grade. They had no patience for explanations on why something was so, they just wanted me to write the correct answer on the board so they could copy the answers into the right places. They would return from mid-class break late regularly until I announced it would go into their grade. As one adult student last year said to me, after a group work activity; "You shouldn't do group work. You don't make me stop using Facebook during the lesson at such times. And it's your job to do so".
Children are a whole different ball game. I only teach children with special needs in the national school system. Children don't choose to go to school and most of the subjects they study were not chosen by them. While I feel fairly confident I can recognize an introvert, I don't feel the term "passive learner applies here. There are so very many reasons why a child may exhibit behaviors similar to what one would call " a passive learner" when really what he/she needs help in other matters that get in the way.
Children, especially children with special needs, need to learn how to take responsibility for their learning. That is part of our job. They go to school for many years. Adults who haven't learned this in school may need extra support which is not always possible to give in a one-semester course. Especially when the classes are large. Recognizing these students is the first step, I would say.