The trouble with the phrasal verb "take place" is that learning isn't taking place.
Or rather, remembering.
To borrow a term from Malcolm Gladwell's book "The Tipping Point", I can't seem to make it "sticky".
This phrasal verb appears frequently in high-school exams here and is on my list of absolutely common phrases the students should practice and remember.
While I am unable to say that all my students remember the other phrases on the list I have found that my efforts to make them more memorable have had an impact.
Not so with "take place".
Is the source of the problem the fact that in Hebrew it translates into one word, not two? The phrasal verb "take part" is remembered better (even though the common translation is into one word, there is an exact two-word translation). Even the phrase "in order to" which translates into three words in Hebrew only when you manipulate the word for "in" , gets better results.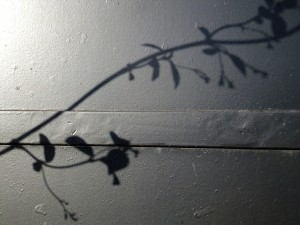 Perhaps the fact that pictures don't help visualise this phrase the way they do with "how long", "how many", etc., compounds the problem.
Personalizing a phrase is usually a winning strategy. I gave the students exercises with questions such as:
* Where did our school sports day take place?
* When will the World Cup begin?
However, the students only looked at the WH questions and ignored the phrase "take place".
Completely.
In fact, on texts the phrase usually appears in the past form "took place" (as in "the concert took place in London) , so there was no "carry over" from the question form, even if the questions were highly personalized and related to their birthdays and personal interests.
The biggest problem may simply be the fact that many students actually knew the word "place" from beforehand and therefore find it difficult to relate to it having another meaning when it comes with the word "take". This, despite work done in class on common phrasal verbs. If you take the meaning of "take" + "place" it makes no sense.  That should be a red flag. However, a typical problem with struggling learners is that they don't stop and think "that's not logical, it can't be right".
This verbal phrase is incredibly useful. This issue must be tackled.
Any suggestions?