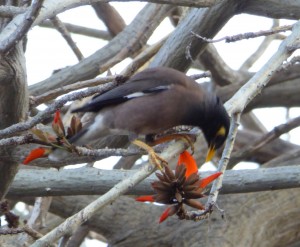 Remember the old saying: "Don't put all your eggs in one basket"?
Well, I've decided to put some eggs in a new basket.
I've opened a virtual stand at a very organized, very large and official site, where teachers sell materials and lesson plans, called Teachers-Pay-Teachers.
For openers, I've revisited those delightful cavemen who learn how to share and collaborate when hunting for eggs (with the blessing of Paul Yan, their creator), but have taken the film in a completely different direction:
FEELINGS!!!
Those animated cavemen are really expressive!
My stand is called, unsurprisingly, Visualising Ideas, and it can be found here: https://www.teacherspayteachers.com/Store/Visualising-Ideas 
All the virtual stands give a free downloadable activity, so it's really worth browsing the site.