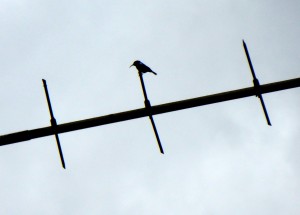 I don't usually write about books that I haven't completed, or haven't even reached the middle of. But I had to share the sense of discovery.
Here's the thing. I hadn't wanted to read the book.
The subtitle of this hardcover, 415 page book is "The grand and TERRIBLE polar voyage of the USS Jeannette" and I really didn't think I wanted to sink into the despair of being stuck in ice. Especially four hundred pages worth.
However, my son said "Try it. Read the first chapter. If you don't like it,  don't read it. Just try it".
How many times have we said sentences like that to our kids?!!!
So I did!
It's awesome! Everything I have read so far is a fascinating portrayal of the period and events that explain the interest in polar expeditions, engrossing portrayals of the colorful characters that were involved and more. I was hooked after two pages. What skillful writing!
I don't know what I'll think when the expedition meets trouble but for now the cliché "brings history to life" is really what Hampton Sides manages to do.