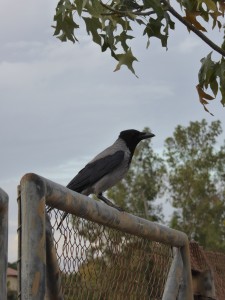 I was in charge of preparing a fun activity for a staff event.
I can only do what I know how to do – use visual material.
So I turned to my stack of video-lessons. In class I use them to work on answering reading comprehension questions of both types:   LOTS – Lower Order Thinking Skills / HOTS – Higher Order Thinking Skills.  I decided to utilize the same principles for the staff!
They seemed to like it!
The first activity was a KAHOOT! quiz related to the video  "Paper vs. Tablet" . With KAHOOT! everyone answers the questions using their cell phone. It turned out well to start off with something energizing and there was some good-natured competetion regarding teachers' places on the scoreboard. In class I used this to practice WH Questions and I decided to stick with LOTS type questions for the staff too. Before showing the video I told everyone that they must be on their toes because they are going to watch a 39 second video and then they will  have to recall details regarding what they saw. Here are the questions that worked well (the KAHOOT! was not in English, so I'm not sharing it):
How many characters were in the video?  (*Some missed the child!)
How long was the video? (*Only teachers who listened to instructions got that one right!)
What language was used?
What is the MAIN purpose of the video ( I used "vengeance is sweet" as a distractor and that caused a lively argument about the word "main").
What is the woman's name? (Everyone got THAT right, but that is important with teachers too).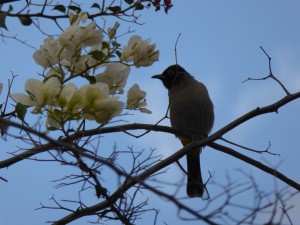 The second activity was a KAHOOT! Survey and this was the most successful activity of all. We were 17 teachers and everyone likes being asked their opinion. Or, in HOTS terminology, we distinguished between different perspectives. This time they had to answer the following questions BEFORE watching the video:
Beginning at what age would you let your child do the following:
wash dishes
load the washing machine
hang the wash on the line
do the ironing
water the plants
make the bed
take out the garbage
walk the dog
tidy up a room
Many teachers thought I was going to show some  sad video about the terrible plight of overworked children. Not so! They loved "Dial Direct"!
The third activity did not involve using cell phones. I showed a slide show with screen shots from what I described as an "instructional video to teach you to cook something".  The teachers had to guess what dish it was. The skill of "prediction", of course. No easy task when you see a section of Rubik's cube being chopped and pin cushions being crushed. Quite a few teachers realized that picking a dollar bill off a plant and chopping it must be a green spice (basil, in this case). They all the thought that the animation in Western Spaghetti was very well done (BTW, the Rubik's cube represented garlic).
I should have stopped there. Three activities were enough. For the last activity we did the Emotions of Sound activity as it is on the site (note, you have to click on the link on the bottom of the screen to get to the relevant screen to begin). It's a nice activity but slow and that was too much. It is also a vocabulary activity not a HOTS one, so it didn't fit in.
It's a good thing to let other staff members (who aren't EFL teachers) see what materials are being used in class.
Good and fun!