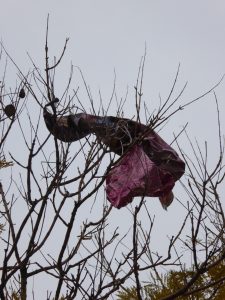 Recently, as I was about to begin teaching a pleasantly small group of students, 10 of my deaf and hard of hearing 10th graders walked in and sat down. "The program director said we have to study with you, now" they announced. Obviously another lesson had been cancelled…
So there they were. And I needed something I could do with them and the students who were already in the class. NOW.
Since the 10th graders had a section on the passive form on their upcoming exam, I thought a quick review might be something that would work for everyone, at least for starters.
So I wrote the title "Logical or Ridiculous" and the following sentences on the board, inventing as I wrote (sentence 5 is a flop, I must admit):
The students were asked to say which sentences were logical and which were ridiculous and why.
The first sentence was: A family was eaten by a giant pizza. It caused a surprising amount of confusion which really set me thinking. A significant number of the students read it as if the sentence said " the family ate a giant pizza", which is a perfectly logical thing to do in their opinion (some students complained that I was making them hungry!). They simply changed the word order in their heads! You might think that they simply don't know the passive form but in other ways the same students exhibited a good understanding of it. I was surprised and tried to get students to explain their thought process. I even added the red markings to emphasize the passive form.
But what came up was that a few students were actually trying to follow something else I tell them day in and day out in the classroom – you must be flexible with the word order when reading a sentence, so that it will make sense.
In Hebrew adjectives come after the noun, not before it. In Israeli Sign Language word order is a totally different ball game. I constantly remind the students to read the whole sentence and then change what is needed in their heads so it will make sense.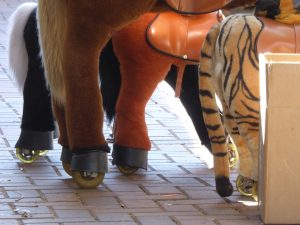 Being flexible with word order is an important skill for these students otherwise they can't make sense of a great deal of what they read in a text. Remember, most of these specific students don't speak in English, they just read and write. But it is a serious disadvantage when encountering a sentence like this, particularly in the passive form, when they end up distorting the meaning completely.
Of course they also do other things, such as what they did with the sentence: This classroom will be erased by the teacher next week. Almost all the students read it as "The whiteboard will be erased by the teacher"… But that's another issue.
I have to think about my flexible-word-order message.  How to address issues without over complicating it.