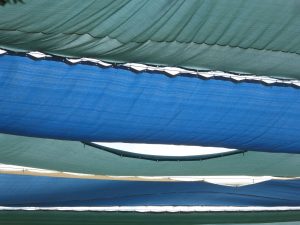 What a remarkable book!
Riveting!
It's the kind of book that makes me wish I were back in college, taking a literature class in which we were studying this book. I imagine "taking a magnifying glass" and taking a good look at how cleverly the author lets information drip in, not adding more information than you need at the moment, letting you sense things before they are affirmed and presenting horrific events with just enough detail to let you fill in the dots yourself, in the amount and manner that you can deal with.
In this legend, that takes place in Pakistan, there most certainly are extremely painful events. However the tale of current events is intertwined with a BOOK (which was once lost , once harmed, being stitched back together in different strokes) whose pages strive to alert the world to the many ways all known cultures in the world were influenced by each other and are connected. Education, books, learning about the other, accepting people's differences (since no one is really that different) is the path to touching the legend. Extremism, ignorance, banning of books, thoughts and feelings hurts the people setting the bans too, not to mention those caught in the crossfire.
Think of "The Handmaids Tale" or "1984".
Reading this book made me think of both of them, though in this one there is more hope, a bit easier to see what could be possible instead.
This is the kind of book that leaves an impression.