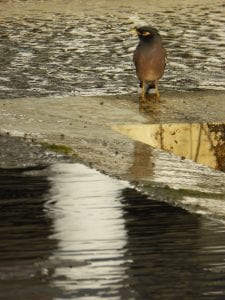 This is one of those times when I say; "Forget the students!"
I actually eagerly sat down at first to read Kevin Stein's free book (PDF or Ebook) "Just About Life" because I did have students in mind at first. Kevin wrote this collection of short stories  (fiction) with controlled vocabulary and length, (as he explains in his post) and his intended audience is English language learners in Japan.  I'm currently particularly interested in different ways to bring vocabulary lists to life in meaningful context due to changes in the structure of our exams.
But all of that will come up in other kinds of posts. As I said, this post isn't about teaching.
I found that I enjoyed reading the stories myself, not just as a teacher.
They were short, I read them quickly, but I find I am still thinking about some of the stories. The endings are thought-provoking, rather than your standard clear-cut, simple happy resolution style of stories.  I'm tempted to reread a few and see how I interpret some of the endings now.
I think I liked the one related to photography best – I guess that doesn't sound surprising!
I was saddened by the silences between people in some of the stories, things left unsaid. I was wondering if that is more of a reflection of Japanese culture in these stories. I've watched several Japanese movies and this is an impression I have. However, I've never been to Japan, so please correct me if this is a misconception.
Oh, and do strawberries have a special significance?
It rocks when teachers can enjoy what was written for students!