Note – I first learned of this video from the Film English blog, a blog well worth following.  If you are looking for an additional lesson plan for students with this video, I suggest visiting  Cristina's blog, Blog de Cristina .
There's never enough time at school to talk about some things. So many truly pressing issues take priority. And aren't we are all in a hurry to get home at the end of the day?
Or maybe issues such as "balancing all the ways a teacher should ideally be meeting the students' needs" simply seem obvious to everyone. No point in discussing obvious things, is there? That's what blogs are for – I shall hold an imaginary staff meeting. Perhaps you'll join me?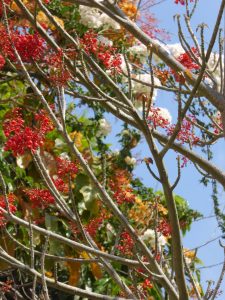 At my imaginary staff meeting, everyone is sitting comfortably,  sipping their favorite beverage and not worrying about the time (I did say imaginary…)  I would begin by showing the following powerful video. Without uttering a single word, this video manages to be truly moving and to raise several issues worth discussing. I'll settle for discussing the following one.
Alike short film from Pepe School Land on Vimeo.
In what ways do teachers strive to keep the balance in their classes between letting students express themselves and learning the material that must be learnt? On one hand, when watching the video, it's truly heartbreaking to see the child's creativity being snuffed out. The child literally loses her colors! On the other hand, we are doing children a big disservice if we don't teach them how and when to follow rules. If you don't learn to form your letters in the standard, accepted way, no one will be able to read what you have written. If you don't learn the importance of coming to class on time (because perhaps you stopped to watch your street musician) you may have a hard time holding a job in the future.
We like to think of book reports or projects as opportunities, or outlets, for students to express themselves, but is that enough? I teach in the format of a learning center, which enables students to get up and move around during the lesson, and do a little "happy dance" if they need to. Which is something I'm pleased about but I don't think that's the point either.
If we return to the video for a minute, think what would have happened if the teacher had responded differently to the little girl's drawing. Perhaps she could have said that she would create a folder for the child's lovely artwork so it could be kept and admired but now she also needs to practice her letters. Otherwise no one will be able to understand what she writes. In other words, the teacher tries to get her to see the point of what she is asked to do, gets her on board with the rationale.
Isn't understanding the point of what you are doing a critical step in taking ownership of your learning? Then, perhaps, it would be much easier to find the balance between academic learning and self-expression. It is, of course, easier said than done. Teachers have to prepare students for high stakes exams. Sometimes the reason for doing something is "it's on the exam…"
Then again, perhaps the whole take away from a teacher's perspective should be that making the student feel noticed and special can make a world of difference. It can let her keep hearing the violin play in her head!
What would you say if you attended my imaginary staff meeting?