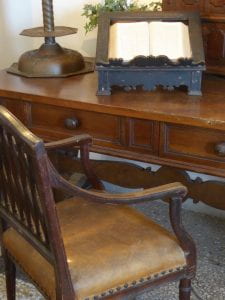 At first, I thought it was an isolated phenomenon.
I tried to hold on to that thought but I really can't ignore it anymore.
The number of students who don't have a working computer at home is rising steadily.
And they don't seem the least bit perturbed by that fact.
There have always been some students who didn't own a computer, but that was clearly due to their family's economic difficulties. In many such cases in the past, wonderful teachers and administrators were able to get a hold of computers for these students thanks to various donations. The students were glad to receive these computers – it was clear they really wanted to own one.
But now I hear the following more and more often:
"We have a computer but it stopped working and we never got it fixed. Nobody wants to use it anyway, every member of the family has their own cell-phone".
I talked to a student about the issue the other day and she tried to show me that everything the school system could possibly want CAN be done on the cell phone.
I am not convinced.
We have two computers in our English Room.  They are in use most of the day. The students have tasks in their Edmodo groups which require written answers and literature papers which some students choose to type (they are allowed to hand in these papers in handwriting if they wish). All of these require that the students use WORD (and PowerPoint!) installed on the school computers.
I now find myself teaching students how to toggle between languages on the keyboard – which used to be an absolute basic thing to know about using a computer in this country! They hit Caps Lock as a solution and then don't understand why they can't access sites that require a password that is case-sensitive.
Naturally, when you are only using the Caps Lock the text won't progress nicely from left to right instead of right to left, especially if you are using numbers or bullets. That also causes problems when I point out they have forgotten a word and then the students can't seem to add it in the right place.
Students also don't align the text and the issue of spacing is completely ignored…
Today a student called me over to look at his work and I saw he had totally ignored the red and blue markings that "WORD" used to indicate errors.
There certainly still are students who know their way around a computer way better than I do but their number seems to be steadily decreasing.
So, is teaching word processing skills something I'm supposed to be adding to my curriculum for next year?
Sigh…
Do you teach such skills as well in your lessons?