I just got a phone call from the high-school.
That in itself is an event worth mentioning.
I was told that work WAS done in the new classroom I'm supposed to move into, as follows:
* The two extra doors were sealed. The "new" room I'm getting used to be the storage room of a large  biology lab that was converted into a classroom for  a 40 student class (standard class size). There were two doors connecting the lab to the storage area from inside, without going out into the hallway. This former storage space is about a third of the size of the room I had. I believe 25 students could fit into my former room.
* An acoustic ceiling was installed.
* An air-conditioner has been ordered, but has not yet arrived.
* I can keep the computer I had but no instructions were left for it to be hooked up to the Internet. That needs to be negotiated with the pricipal (who is currently on vacation) and a direct order given.
* If I come to school tomorrow I will be assigned a student who will help transfer the contents of the two PACKED cupboards of material I left in the old classroom. There is supposed to be a cupboard in the new one. They aren't moving the old (really old) ones I had.
Needless to say, I'm very excited.
I haven't seen the room yet.
So many unanswered questions.
I don't know what the quality of the rennovation work is. Were those addtional two doors sealed well or will I hear everything going on in the 40 student clasroom on the other side of the wall? This is this most critical question for the hard of hearing students (the profoundly deaf students won't mind, at least, but there are very few students who don't hear anything at all) and for me.
Will there be room to fit any work stations for our learning center when 8-10 students are actually in the room?
If the answer is "yes", will students not at a work station be totally distracted by what's going on at one (some are fun!) because there isn't enough space between areas?
Will I have to give up, due to lack of space, on some of the materials I have?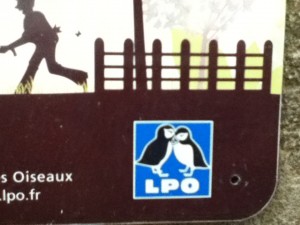 At the moment though, my emotional reaction is stronger than logic. Before the classroom that was taken from me, I had had a previous one (it was an air raid shelter that we used, but it worked). That adds up to TWENTY years of working in an English room that I was in charge of.  I even had an English room for a while at one of the elementary schools I taught at more than 25 years ago. For the past few weeks I simply could not "wrap my thoughts around" the picture of me having no designated room at all, teaching every hour in a different part of this HUGE HUGE high-school.
Unless the acoustics are a total disaster, that will be one thing I can stop trying to imagine. Whew!
Tomorrow I'll get the key…