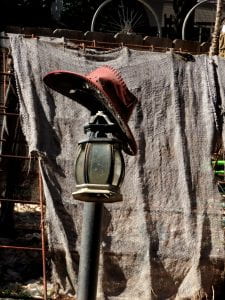 While my passport and suitcases may feel that I have completely forgotten about them,  I have been "traveling" around the world. As a matter of fact, I've even been "traveling" through time!
So where have my books taken me?
I'll answer briefly even though my brevity isn't doing justice to some of the books. I read much more than I can post about these days!
The Bastard of Istanbul by Elif Shafak – Istanbul,  (Arizona & San Fransisco too)
Many thanks to Ruth Sheffer for introducing me to this book.
I was so intrigued by the unusual style of storytelling in this book that I went on to listen to her excellent TED Talk "The Politics of Fiction".  If you are wondering if you should give the book a try, listen to her talk (I haven't heard the other talks yet) https://youtu.be/Zq7QPnqLoUk
The way I see it, this is a book about the buried secrets of the past affecting the present whether we unearth them or not. It's a tale of two families, spanning generations, one Armenian and one Turkish, and their intertwining fate amid the backdrop of a historical tragedy one side tries to forget while the other never will.
The sounds, smells, and food in Istanbul play a prominent role in the book and the cast of characters (mainly women) is varied and beguiling. Ancient traditions coexist with the 21st century.  The people are so real that I can easily imagine a movie version of it.
I'm glad I read it!
"One of Them: My Life Among the Maasai of Kenya" by Eti Dayan – Kenya
What an interesting book!
The odd thing is that what makes the book so interesting is that the first part of the title isn't really what the author says in the book! At the time of publication, the author, Dayan, had been living with the Massai of Kenya for 15 years, spoke their language fluently, and took part in community life.  Nonetheless, Dayan emphasizes throughout the book repeatedly that she is not nor will she ever really be a Maasai. Yet it is exactly her frank portrayal of the challenging process of learning and understanding along with her reflections on the Western culture that make the book illuminating. The descriptions in the book are vivid and detailed. Dramatic changes to society unfold and Dayan doesn't shy away from grappling with difficult issues and realities of life in that area.
"The Lost Flowers of Alice Hart" by Holly Ringland – Australia
At first, I was impressed by the author's use of flowers to tell a tale of a woman torn apart by her family history/secrets and was interested in the plot.  However, the more I read the less I liked the book. It became too much like a "soap opera" for me. I found myself saying (to myself!) "Oh, come on" or "Really?" far too often.
Nonetheless, I actually finished the book (got my sense of closure!) despite not being quite sure why. I guess I should be giving the author more credit than I am – just not the right kind of book for me.
"There was a woman" by Yael Neeman – Israel
I listened to this audiobook in Hebrew. I believe it hasn't YET been translated into English. I haven't read the one that has been translated yet.
This book pretends to be about one particular person but I would say that it is really about "the second generation" – the lives of children of Holocaust survivors.  This particular woman tried to erase any memory of her existence.  The book is constructed as an attempt to reconstruct the story of this woman's life through a patchwork of interviews with people. Naturally, when each person strives to explain their connection to the woman who "erased herself" they tell about their own background.
While I found the book to be a bit too long, I enjoyed it.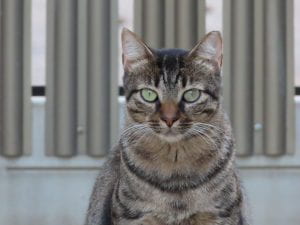 "Conversations with Friends" by Sally Rooney – Dublin
I listened to this book as an audiobook. The narrator had a lovely Irish accent.
That's the best thing I can say about the book.
I gave it a good chance before giving up on it.  I found it immensely boring. I know the author is hugely successful. Perhaps I'm too old for a book presenting every thought and minute action of a woman in her 20s and a few others. Lots of alcohol and cigarette smoking in the rain.
Nothing happens.
Not a book for me.