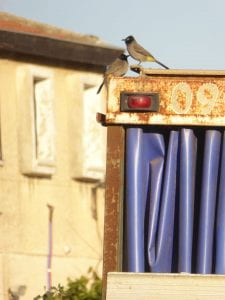 My backlog of book-posts isn't getting smaller and something should be done before I forget what I have read!
So here's a  brief "3 book catch-up" post for 2019!
Journey to the Dawn by Angoff
This book was recommended to me countless times by both my parents, who read it in the 1950s, shortly after it was published.  It tells the story of the extended Polonsky family,  first vividly depicting their lives in a tiny Jewish hamlet in Russia, then following their journey to a slum in Boston, in the early years of the 20th century.
I've read scathing criticism about the characters being too "goody-goody" to be believable and that the descriptions of the hardships were far too nostalgic and romanticized. The author based the book on his own family's similar journey.   However, that didn't particularly bother me, as I was interested in all sorts of minute details which I believe were faithfully rendered. For instance  the role of the "Feldsher", who served the community in Russia instead of a doctor and the remedies he was able to administer and the fact that in Boston the immigrants were eligible for free health care and education. As a teacher, I was also very interested in the great details about Jewish education and public education available at the time.
I'm glad I read it.
I Still Dream About You by Fannie Flagg
I've enjoyed several books by Fannie Flagg, but this one was disappointing. The story of a former, aging Miss Alabama was easy to predict, though the author did manage to throw in some unexpected details. I like the way the author always highlights characters from diverse backgrounds with warmth and respect in her books while giving you some historical background (and humor ) along the way, but in this book, it simply doesn't come together so well.
" Fried Green Tomatoes at the Whistle Stop Cafe" and "Welcome to the World, Baby Girl" were so much better.
The Counterlife by Philip Roth
I discovered this book among the many books left in my father's library. I was quite surprised since my father barely ever read fiction. Out of curiosity, I decided to read a few pages and found myself reading the whole book.
Every time I thought I had had enough of Nathan Zuckerman's philosophies regarding people and Judaism, both in the U.S and in Israel), the book would surprise me completely. It's called Counterlife for a reason – think of sliding doors allowing you to relive your life in alternate versions. The different versions do connect in clever ways which actually makes it seem quite believable.
It's not a cheerful, feel-good read, but it's a book that made me think. Although frankly, I'm not sure if I thought more about what he said or how he said it!