School begins day after tomorrow.
These are the thoughts taking over my head right now:
* May I succeed in drawing the new students out of their "shells", in a positive way.
* May I manage to employ an emotional sifter that lets the really good things about being a teacher get through while barely letting the bad aspects affect me.
* May the students understand that we need to work together and that they must invest some effort. Simply believing in success is not enough…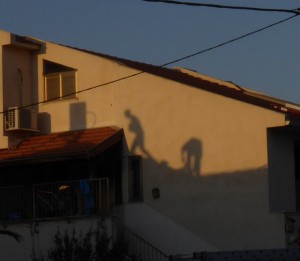 * May I keep the students alert (and awake!)
* May I not spend all my late evenings on school work!
Wishing everyone an energizing, interesting, satisfying and healthy new school year!