Today is October 31, 2020.
This book takes place over three days, October 31, November 1, and November 2.
But, obviously not in 2020.
The year is 1918, just before the end of the first World War. The setting is Ireland, mainly Dublin.
A year in which a pandemic is raging, ravaging the population.
The Spanish Flu.
Certainly a  "timely book"!
Frankly, I knew absolutely nothing about the book when I began reading it. During the first week of August, I noticed that our Libby library service had some new books, including this one. I added myself to the waiting list without bothering to see what this book was about or read reviews because of the author. I've enjoyed reading several of Donoghue's previous books.
The audio version was well worth waiting for  (3 months!). The excellent reader is clearly Irish herself – not only does she read the book with the relevant accents, she sings the "ditties" that are heard and even moans along with the women in the  Maternity/Fever "ward". You can feel the stress levels rising and ebbing along with the reader's voice.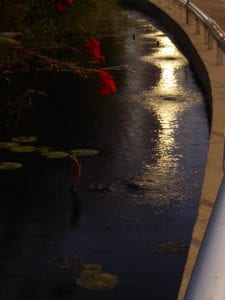 In the book, we see the world through the eyes of  Nurse Julia Powers, who has already recovered from the flu and works in a TINY makeshift hospital "ward" set up so as to distance the women who have caught the dreaded flu from the rest of the expectant mothers.
You may pause here and ask (what I asked myself when I realized the time and the setting of the plot) "why would I want to read about a pandemic when I'm already living in the time of one"?
Because…
The book is about SO MUCH MORE than illustrating the reality of that pandemic and making one feel grateful for all that we do have going for us in this wretched 2020!
It's a book about not doing things the way they have always been done simply because they have always been done that way. It's about the need to fight for a society that doesn't just look after a  small percent of its members. It's about strong women, lost children,  rules that don't make sense, and more.
While this book is a work of fiction, "historical fiction", one of the main characters, Doctor Kathleen Lynn, was a real person. The endnotes about her are very interesting.
A word of warning, particularly if you aren't familiar with books by Donoghue – the book starts slowly, with many medical and procedural details given. The pace doesn't stay slow.
I felt that the characters were so real (the audio version helps with that, I think!) that I now find that I miss the characters!
Final note:
Emma Donoghue wrote this book BEFORE she knew anything about the current pandemic, even though it was published after the pandemic had begun.
As I said, what timing!