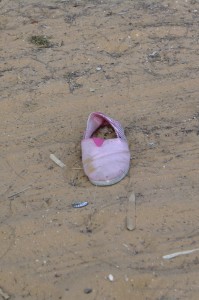 I recently read an article in the New Yorker magazine, by Christine Smallwood, about the book  "The Shelf: From LEQ to LES"  by Phyllis Rose.  Here's an excerpt from the article:
"I thought of my adventure as Off-Road or Extreme Reading," Phyllis Rose writes in "The Shelf: From LEQ to LES," the latest stunt book, in which she reads through a more or less random shelf of library books. She compares her voyage to Ernest Shackleton's explorations in the Antarctic. "However, I like to sleep under a quilt with my head on a goose down pillow," she writes. "So I would read my way into the unknown—into the pathless wastes, into thin air, with no reviews, no best-seller lists, no college curricula, no National Book Awards or Pulitzer Prizes, no ads, no publicity, not even word of mouth to guide me."
I haven't read the book but I was thinking about the idea.
I wouldn't do it.
Especially as the article says that Rose made herself finish the books, even if she didn't like them.
I can see the adventure (though not on the scale of SHACKLETON'S  adventures! REALLY!) in randomly picking up a book and trying something I have never heard of. I've done that a few times in the library.
But I wouldn't finish books if I felt the writing to be poor, the story ridiculous or just didn't like them!
There are so many really good books out there that I haven't read yet, why waste my time?
Would you?