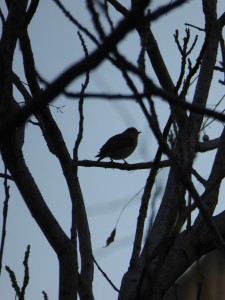 Yup, you are right!
It's another one in the Tiffany Aching series.
Not quite as good as the previous ones but still very good.
As always, with lots to think about and delightful use of words.
The only thing that bothered me a bit is that Tiffany grew up awfully fast. I just convinced my 10 year old niece to read the first one. Tiffany was nine years old in that one. Now she's thirteen going on seventeen, or am I just awfully old fashioned?
I don't have any more of the series at home (courtesy of son) so it will be a while till I read another one. But never fear, I won't miss a single one!