I've been invited to speak at an international conference!
IV-th International Congress on Social Inclusion Implementations-versions and controversies,  April 6-7 2017., at the Siedlce University of Natural Sciences and Humanities, Poland
I know I'm not being very modest about it but there is a great deal to be excited about:
It's a conference about "Inclusion and Special Education", and there will be a specific section on TEACHING ENGLISH AS A FOREIGN LANGUAGE TO DEAF STUDENTS! A golden opportunity for me to finally meet teachers from other countries who actually face the same challenges I do every day!
I've been invited to the conference and will be giving a plenary talk and a regular session. My heartfelt thanks to Mrs. Beata Gulati, a wonderful teacher and an organizer, for her dedication to connecting the teachers who teach EFL to Deaf students and making this happen.

My personal invitation!

The conference is on vacation time – I do NOT have to ask for anyone's permission to attend the conference and miss school. As you can see, I've not gotten over the traumatic experience of doing that in order to speak at IATEFL Liverpool a few years ago…
I will be speaking about the use of videos  to promote reading comprehension skills and am also writing a paper on this topic for the post conference publication. This is where I need your help: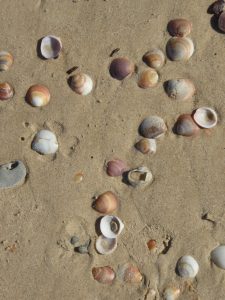 Judging by the large number of times my video lessons* (which I call "Reading Videos" ) have been downloaded, it seems that teachers who don't teach Deaf students also find them useful. Strategies that are good for students with special needs and everyone else as well are particularly beneficial in settings of inclusion. It would be extremely helpful if you could take a moment and answer a very short survey regarding your use of these video lessons.
Reminder: You can find the video lessons by clicking on the title of the category on the left sidebar of the Home Page. Here's the direct link to the category:
https://visualisingideas.edublogs.org/category/video-lessons/
Thank you!