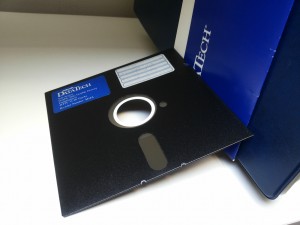 I've only recently joined the HUGE amounts of people following the posts of "Human's of New York".
I'm so glad I did.
The posts are usually very short, presenting an excellent photo of a person with a snippet of something that person said about himself/herself. At the moment the posts are from around the world, as the photographer, Brandon (no last name mentioned on site) is travelling with the UN.
I read about two such posts a day. It makes me pause for a moment, imagining that person's life. It's fun.
However, would it be just as fun as a photo-book? It seems that Brandon is coming out with his second book now. I find that one of the appealing things here is "being introduced" to just one or two people  a day. It doesn't work that way with a photo-book.
In my experience, I read through most of a photo book in the first day or so, look at it again a bit with visiting friends the first few weeks, and then the book is banished to a life of solitude on the bookshelf. I've taken some photo books to the classroom and created "scavenger hunts" for them (you know, on which page can you find the following…) and thus given the photo books new lives.
BUT…..
When I was a child I had two photo books which I thought were called "The many faces of man"  and "The many faces of children". I thought they were from the Time Life Series which we had a few volumes of. Obviously, my memory is faulty and the names are incorrect because Google can't seem to recognize and locate the books I mean. I was an avid reader as a child too (and there was no Internet then either) and yet I recall looking at these books over and over again.
But that was then. I haven't done that as an adult. I'm delighted with the medium, Internet, that disciplines me and lets me enjoy these words and photos a few minutes a day. Every day.
Would you buy a photo-book?