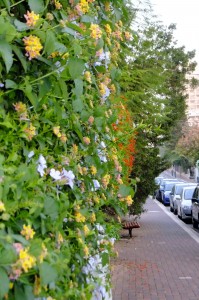 As part of our literature program I'm about to teach the poem "Count That Day Lost", by George Elliot, to very weak high-school students. Many of these students have learning disabilities in addition to their hearing problems. Others have other "issues", such as difficulties at home.
My approach is to do a lot of pre-reading activities before the students lay their eyes on the poem itself.
I don't usually post activities on my blog before I've tried them and tweaked them as neeeded, following the results. However, embarking on the literature program with these students promises to be quite a ride, so I've decided to post what I do as I go along.
The word "sun" and its connotations are very important in this poem so I plan to begin with a brainstorming session on that. I prepared a simple written worksheet for the activity, because having a discussion on the board requires a follow up activity in writing.  That is if I want them to pay attention to vocabulary in English! Here's the worksheet.
Next I plan to move on to the concept of counting and to the fact that this poem relates to actions done in a day. . Thanks to Leo Selivan  for introducing me to the video this worksheet relates to.
I think it's pretty clear what I want to achieve with the following slideshow. It looks so simple but it took me hours to figure out how to keep the message simple, use vocabulary from the poem and explain concepts with suitable images.
I hope I succeeded, I'll know pretty soon!