The responses to my call for "Advice to your Younger Teacher Self" to be used at the upcoming ETAI teacher's conference have begun coming in from around the globe. So far we have responses from teachers from Israel, Romania, Italy and Greece!
I requested short responses, so as to be easily presented. One teacher had something longer to say, so it has turned into a Guest Post!
So,  here's Israel (Izzy) Cohen:
"Before selecting a nickname ("Izzy" in my case), check the Internet to see who else has used it. I'm not the first authentically Jewish cartoon character, Sgt. Izzy Cohen, one of Sgt Fury'sHowling Commandos. 
/s/ Israel Cohen, Sgt E6 USAR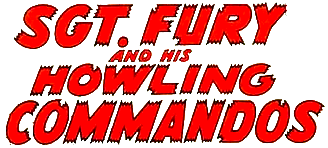 (Check out what he looks like by clicking on the following link! Sure doesn't look much like a teacher!)
Ironically, the comic book character's father was "Irving Cohen", the name on my own birth certificate."
Ironic indeed!
Add your contribution so that we can present advice from around the world at the conference! All you have to do is fill out the very short form here: