We teach the students how to copy links, look for information, submit answers,  switch between languages and formats and so much more.
We teach the students to protect themselves online, as in not sharing their telephone numbers / home addresses, being careful with their passwords and staying away from dubious sites.
And we do all this (and more) on the shared computers at school.
In my case, one computer in the English Center.
Students from all grades and the teachers have their ten fingers and their palms on the same keyboard and the same mouse for about forty hours a week.
Where else have these hand been and what have they been touching?
While I believe all teachers around the world support fostering a classroom culture of sharing, I don't think sharing germs is on the list of goals.
And I haven't been doing anything about it.
I came back to school the other day after being out sick for a week. That very same day one of our new students reminded me right away that he has "hygiene issues" (not verbally, of course. I'll spare you the details) and then went over to do something on the computer.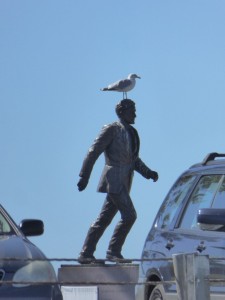 I went out right after school and bought a big package of wipes (luckily another teacher gave me some wipes  that day at school after the aforementioned student worked on the computer).
All the sessions at conferences, discussions groups I've attended and posts I've read on using shared devices in class don't mention hygiene. You don't have to a special student with "issues" – so many kids sneeze, sniffle and cough for months around here.
Should I place the package of wipes at the edge of the computer desk and encourage each and every student to use one before his/her turn at the computer? I don't want anyone making fun of another student or turning it into an issue. I would like the message to be the same as the one for protecting your password.
Common Sense.
What do you do?