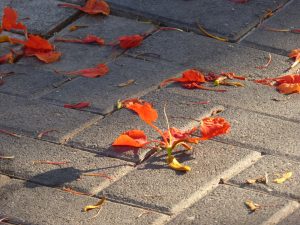 June.
The month school ends.
It's a great time to look at the classroom as it is now, before thinking about changes and improvements.
It's also an opportunity for me to answer that eternal question –
"What does a multi-level, mixed age, learning center for teaching English as a foreign language to Deaf and hard of hearing students even look like"?!
So now you can join me for a morning at work!
Oh, by the way.
I really do have a lovely walk from the parking lot in the mornings. Interesting in every season.
Have a wonderful vacation!