Note: The decision to post this series at this time is based on the following two facts: 
My Deaf / hard of hearing students and I have been working  with electronic dictionaries on a daily basis since the very first models were sold. The students had special accommodations that permitted the use of these dictionaries.
This will be the first year that all 7th-12th grade students in the school system will be allowed to use electronic dictionaries. Many teachers are currently expressing interest in the subject. I hope that these teachers may find my experience with Deaf and hard of hearing students useful. 
This is not a "myth -tips" post but rather an attempt to present the different aspects of a dilemma that arises when using electronic dictionaries in class. Since there is no "right" way to deal with these questions, I believe they should be discussed by the staff in each school. These issues must be addressed.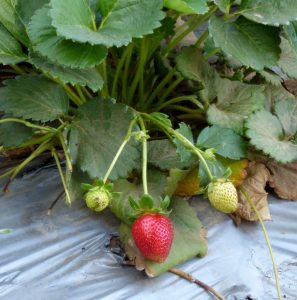 I believe that it is each student's responsibility to acquire and bring his /her dictionary to class. Especially in high-school. Taking responsibility is a life skill that we want to foster, but it goes beyond that. We want students to recognize that their dictionary is a tool they need to have with them, just like a calculator for math lessons, because it is helpful and makes a difference to their studies. It is part of them taking ownership of their studies. 
But…
While the price of the approved electronic dictionaries has gone down significantly thanks to the change in policy, we all know that some students will  not be able to afford to purchase one. Will you allow students to share dictionaries during lessons? What happens when there is an exam? These questions must be discussed by the staff.
Some schools may choose to purchase a few electronic dictionaries for such students to use. Sometimes donors will help. It may seem like a good idea to place these dictionaries in the English Room or English Closet, where students can access them easily during a lesson.
But..
Who will be allowed to use these dictionaries? Will you tell student K., who happened to forget her dictionary at home today, that she can't have one because her family isn't considered "needy" while student D. can use one because of his family's level of income? To avoid labeling students in such a manner a teacher might allow any student who needs an electronic dictionary to take one for the duration of the lesson. Not only does the teacher then have to worry about whether or not there will be a dictionary left for the student who can't afford one (especially if the quantity is small) , but a new problem presents itself. The larger the number of  school-owned electronic dictionaries  available for use  during the lesson the larger the number of students who stop bringing their own dictionary to class completely. ..
So…
I prefer to have any extra electronic dictionaries obtained for such students come from the counselor's office, not the English Room. The student signs a "contract"  promising to care for the dictionary and return it at the end of the school year. Then the students become responsible for a dictionary, as was discussed above.
But…
There may be too few electronic dictionaries to lend to students who need them. Sharing may be necessary. Staff members should discuss how this will work.
And then…
What about the student who owns an electronic dictionary but due to his /her particular learning disability has serious difficulties with organization and often forgets his dictionary at home (or perhaps can't find it in his school bag among his chaos because it is so small)? Such a child may need the dictionary  even more than other students do. If the teacher just leaves this kind of student to take responsibility for his/her dictionary completely  on his /her  own, the student's progress may be seriously impaired. Sometimes a good friend in class can be enlisted to remind such a student to put the electronic dictionary in a specific school-bag pocket at the end of every lesson. In other cases, involving the school counselor could be the way to go.
There is no right answer to these questions. These are all issues that arise and need to be addressed by the staff members of each school.