Full title: Speak Swahili, Dammit – a Tragic, Funny, African Childhood.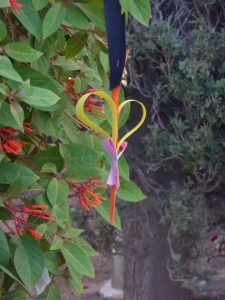 I discovered this book completely by chance and really enjoyed it. My son was explaining to me that Amazon actually has free Kindle books and was demonstrating how one finds them, when we stumbled upon this one. I had never heard of it, but at the price of $O.O , with such an intriguing title,  it was an easy decision to give it a chance.
James Penhaligon grew up in a truly remote, tiny cluster of homes near a mine by Lake Victoria. A child of British parents who picked up Swahili before English, he tells the story of an unusual childhood. He earned the right to use that subtitle, the tale is fascinating, funny and tragic. But it is more than just the story of his childhood, Penhaligon also tells the story of the region in East Africa, what was once called Tanganika, the battles fought there, how it changed hands and the very diverse people who ended up living there.
My only complaint is that the book is too long. Slightly less detailing of every escapade would have been better. Young James had many an escapade indeed!
I was so absorbed in the story, now that I've finished reading the book I feel I'm going to miss the characters! On the last page it says another book will soon be out , describing what happens next. However, as far as I can tell, it hasn't been published. I'm very curious regarding what happened when the mine closed and all the residents had to leave.
Back to Amazon, I discovered two things after finding this gem of a book:
When you scroll through the options for free Kindle books, Amazon starts suggesting  sleazy looking romantic novels with suggestive covers , supposedly based on your viewing preferences.  There are a ton of such books in the free section. ANNOYING!
This book, at least today, is no longer free. I assume that if they see people are downloading it they start charging for it again.