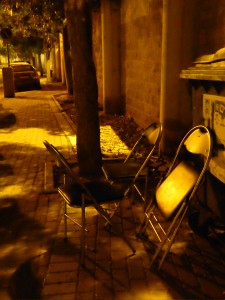 What a strange book. Short, but very strange.
Yes, there is something strange about every Murakami book that I have read but this is one of the stranger ones. Parts of it I still don't understand at all.
However, the parts I did understand were thought-provoking. Several times I had to stop reading and think about what was just said. I'm afraid I didn't copy out some of the sample sentences, so I'll just mention one example. There was a part about how memories (important ones and minor ones) serve as fuel for people, that really touched a nerve.
I'm still thinking about the book though, which is another sign that it was worth reading. Looking and being observed is an important issue in the book, one character whose eyes are closed but is being observed, another who sees everything but can influence nothing…
My favorite Murakami's are still "The Wind-Up Bird Chronicle" and "Hard Boiled Wonderland and the End of the World".