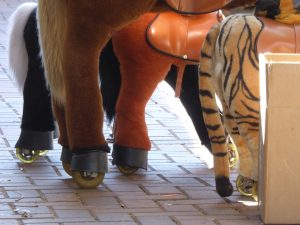 I loved it.
Completely.
The bare bones of the plot line could have easily gone in so many directions that I find boring, corny and unbelievable.  A lonely bookseller, tales of love lost & love found (several characters), the magic of children…
I'm the cold-hearted reader who jumped ship (never to return) shortly after the bookseller in "The Little Paris Bookshop" unmoored his book-boat-shop, remember?
But THIS book, The Storied Life of AJ Fikry, is so well written. To paraphrase something said in the book itself – the right words in the right places, and not too many of them. The author trusts the reader to understand.
And so many books are mentioned, discussed and brought up in a context that makes want to read those I haven't read yet!
Ah, there's a wonderful world of books waiting to be read out there!