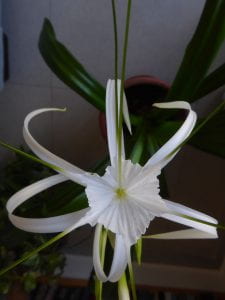 Many thanks to Vicky Loras for recommending this book!
Let me begin this post by making one point crystal clear:
I really really enjoyed reading this book.
I'm still thinking about it.
I'm glad it isn't a library book (I purchased it on sale on one of the Kindle deals) because it's a book I can see myself wanting to read again.
That's something I don't often say about a work of fiction. However, this book is about more than the barebones of its plot.
Plot? Since I've mentioned the plot,  I'd like to emphasize that I'm going to share very little of the plot in this post. I was in the blessed situation of not remembering a thing about the book beyond the fact that Vicky Loras recommended it (I've enjoyed the various books from different genres she recommended in the past so that was meaningful) and so every detail was new to me.
This book is an epistolary novel. That's a word I would probably not use in a conversation as I don't like a term describing something I  enjoy, reading books in the form of letters, that sounds like the word pistol. I'm very interested in non-fiction collections of letters as well. I find that people who invest in letter writing, see writing as a way to work out their thoughts and feelings.  Writing can help define but also face things.  I believe writing also encourages mindfulness as the desire to make another person understand often leads to noticing little details.
This is the situation in the book. Two people (old enough to be grandparents) who seem to have absolutely nothing in common, strike up a correspondence. He is an introverted, conservative Danish archeologist at a museum and she is an energetic British woman playing a significant part in running the family farm. A woman with very little free time. As you can imagine, the correspondence becomes very meaningful to them both.
When I read the first letter I was concerned that the book would descend into "cuteness" (Kitch" or "Shmaltz") but I didn't find it to be that way at all.  Perhaps I found the age of the characters to be something I could relate to, as they thought about their adult children.
In short, it was a great read for me at a time when I'm on vacation, stressed about the pandemic situation and find reflecting, noticing the little details of life, to be something I'm pleased to think about.
Enjoy!