June marks a year and a half that I have been fascinated by the "World of English Teachers on Blogosphere". It IS just like having a world of professional development at your fingertips. At least that is the way I feel. But is this "world" as inviting to all English teachers (who are comfortable using the Internet that is) as it is to me?
Coming from the standpoint of a teacher in the national school system (of whom there are precious few on twittersphere compared to teachers in language schools) I find there are four kinds of posts:
1)      Being a Teacher:
Posts such as Steven Herder's "How Important is Lesson Planning"? His discussion of Spontaneous Learning Opportunities Windows is one that an English teacher, or even anyone interested in teaching regardless of the subject, can easily relate to. The specifics of the setting really don't matter. In fact, I find that iTDi Blog seems to have a lot of posts that fit this category.
2)      Classroom Strategies:
Posts that offer wonderful ideas to use in class. Take Mike Harrison's post on "Reverse Reading Comprehension" as an example. I've found my colleagues here to be very interested in this strategy, once we got past the obstacle of SIZE OF CLASS! My boys went through the entire school system here in classes of 32 to 40 students. There are many who write off such posts right away and claim there is no point in reading foreign material as they have no idea of our reality. I believe that I never had a problem ignoring the size of the class described because I have never had any expectations that I would find anything tailored to my needs  – "The adapter" is my second name!
3)      "What ARE you talking about?" Posts:
There are some posts which are simply baffling. Jemma Gardner has a wonderful blog which I follow enthusiastically. But her post "Each to Their Own"  serves as an example of this. I still can't quite figure out the teacher training process she is referring to, as I'm only familiar with three to four year training programs, which include a degree and practical experience in the class as a student teacher. I think I've picked up a pretty good idea of what the difference is between a Celta and a Delta and I have heard so much about the textbook Global that I'm beginning to be able to picture it. As I personally follow Jemma's posts regularly I'm able to deal with not understanding everything because those things aren't the point she is making, which IS very clear and relevant!
4)      The Posts that Don't Exist: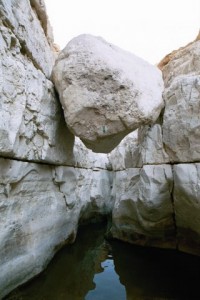 As a teacher in the national school system there are some topics that simply are not being discussed. For example, high-school teachers who know they have 4 / 5 hours a week to prepare their students for the national exams in May. Then the school proceeds to cancel lessons right and left (lectures on the dangers of smoking, alcohol, lectures on finance, ceremonies, class trips, extra lessons needed for MATH, etc.) Yet the students must be ready in time. How does one perform this miracle? And what about the time spent recording texts for learning disabled students or testing them orally during your own breaks? These don't seem to be issues in language schools.
However, then you read Lizzie Pinard's inspiring post "The Journey of a Thousand Miles" and you realize there is only one thing to say to other teachers:
Despite the differences, ignoring what is being offered to you in the great world out there is like sticking your head in the sand.