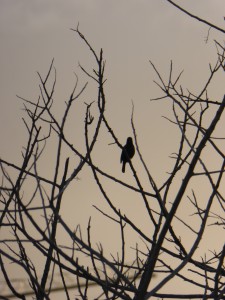 An excellent choice for a vacation – I found it difficult to stop reading this book.
There were some things that bothered me, but I guess what matters is that I was utterly engrossed and enjoyed reading it, especially the second part.  Actually, I also really enjoyed the afterward, explaining  what is fiction and what is not. The Grimke sisters were fascinating characters indeed!
My problems had to do with the fact that some things didn't sound believable. I don't meant the tales of the suffering of the slaves – I certainly believe the description of life in Charleston of those days for slaves and for women! But in many places the characters sound too modern, the dialogue flows beautifully but seems planted from the future. I felt this for both the characters of the landowners and the slaves. When I read Toni Morrison for instance, I didn't feel that at all.
Nonetheless – I'm glad I read it!